Okay Sally, since you decided not to pick up your phone and didn't let me talk to you, I will have to write this blog post for your birthday!
I enjoyed our time together at Apollo sooo much. It is just so funny to be around you. You are one of the best friends I've ever had and I want to thank you for being such a great person :)
I will never forget the time that we spent together:
all the Pep-Band events
going out to eat with Tony
concerts
band rehearsals
A-lunch during Trimester 2
the car ride to the school and home
Graduation
the Graduation Party
the different dances
Kung Fu Panda 2
and all the time that we will hopefully spend together before I leave :)
I'm so glad I got to teach you some German and I just love listening to your German talking! I'm proud of you for learning sooooo quickly it was just crazy how fast you picked everything up and started talking to me in German so that I couldn't answer because I already forgot my German :D
I hope you'll have fun with my German dictionary!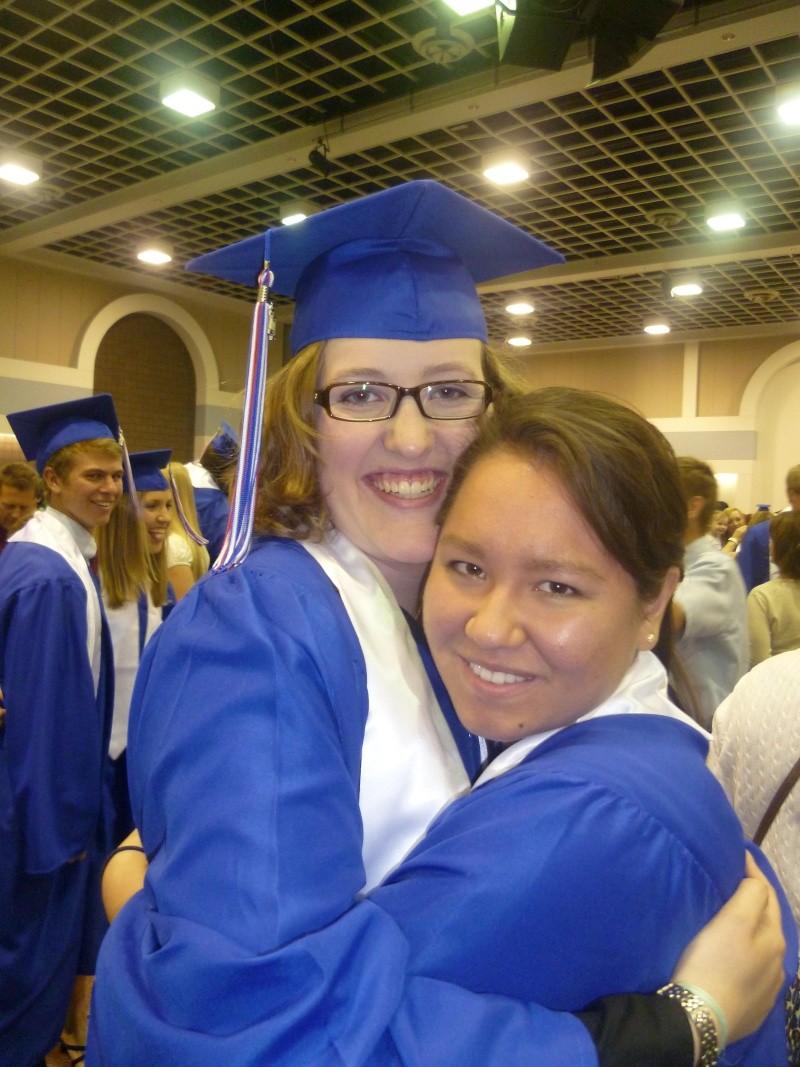 Deutsche and Japanerin :)
Stay as awesome as you are my little Panda!
I know I will miss you a lot so don't you EVER forget me - you promised to come visit me in 3 years!
Ich liebe dich :)
P.S.: I promise you, you are good enough to sit in THAT classroom, you won't have to watch everybody through the windows and wait to go to the dummy classes with the scary special teacher ;)
P.P.S.: I love the way you pronounce the German 'ch'!