Not me... not yet.
But my little Teddy!
When I was born my mom's co-workers gave her two Teddys from
Sigikid
and I have them with me when I travel around so they are here now too!
Anyway a couple days ago I thought I lost my little one. We have our garbage can right between our beds (Eden's and mine), and I thought it might have fallen in there while I was sleeping and it's now gone :(
I thought I looked everywhere for it and I was kind of hoping Tirzah grabbed it and put it somewhere else (she likes them too), but I also kind of started to accept that it was gone - I mean it's just a stuffed animal, right?!
I found my little bear tonight when I came home from a game night with a couple exchange students, host family members and YFU volunteers. I was soooo happy so I really had to blog about it. I originally wanted to name the post 'Lonely' when I first thought about writing it, because I didn't find him before that, but anyway.
Big Papa Bear
Back together :)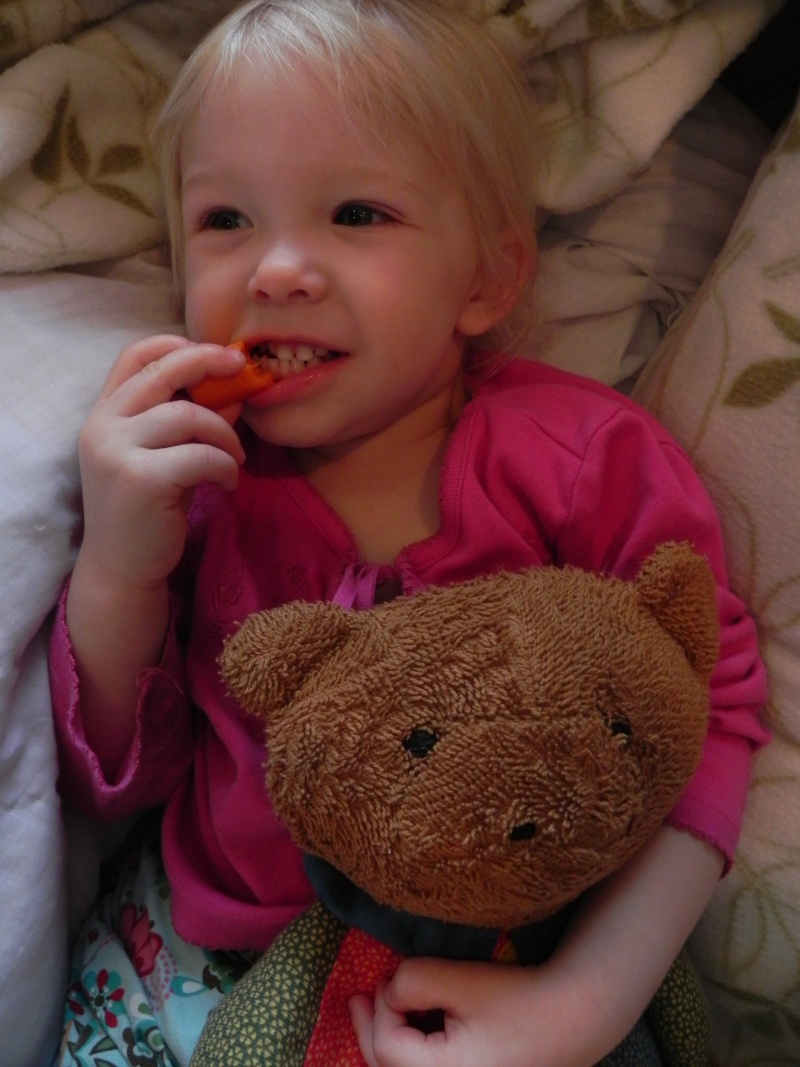 Tirzah with it a couple of days ago
Yeah.. I seriously just wrote a blog about my teddy bear :D